OR1358 Outdoor Furniture
All weather Chair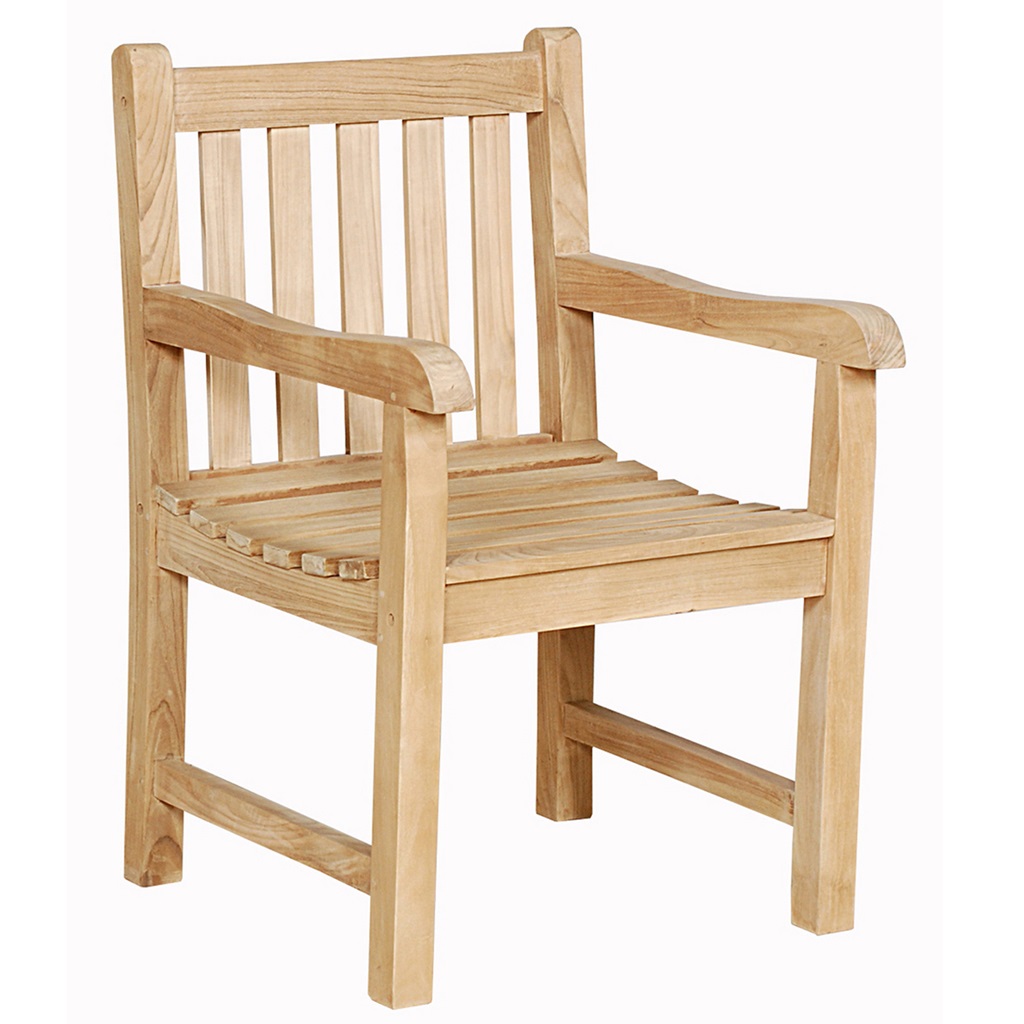 Height: 900mm
Width: 590mm
Depth: 565mm
The Outdoor range is especially designed for the pub, patio or bistro front. Sturdy construction ensures that chairs and tables are hard wearing and will survive exposure to the elements, and to heavy usage. The furniture suits both traditional and modern settings.
This chair is made from a strong, solid teak. This teak chair is supplied 'natural' with no stain or oil applied. The product will naturally grey over time but if you wish to keep the golden look then we recommend that the furniture is cleaned and treated with teak oil (or a suitable product) when required. 
Please contact the office for more information on stains and treatments.