ST1546 Metal Stools
High Stool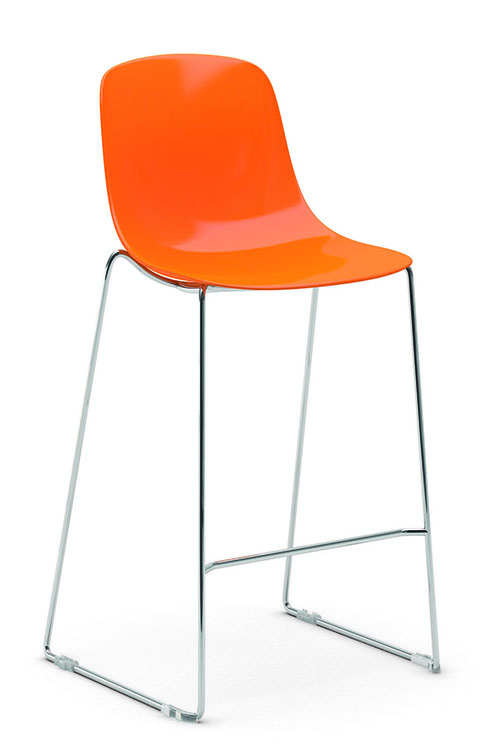 Height: 1105mm
Width: 550mm
Depth: 575mm
Seat Height: 760mm
A strong durable meal stool for the hotel, bar and cafe trades. The sturdy construction and appearance makes it ideal for both traditional and modern settings.
This stool frame is manufactured in steel and of a fully welded construction. It is polished and chrome plated as standard.
The shell is made from a thermoplastic resin and is available in the following colours; black, dark green, orange, red, sand or white.